Jet Boats And Speed Boats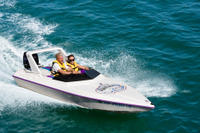 San Diego Harbor Speed Boat Adventure
Jet Boats & Speed Boats
Price $69.89
Experience the thrill of driving your own speed boat on a guided and narrated tour around San Diego's Harbor. You'll navigate and captain your own speed boat for the entirety of the tour while following a trained and knowledgeable guide in a different boat. There is a two-way communication systems mounted in each boat so you'll be able to hear your guide throughout the tour. This speed boat adventure is a great way see the beautiful San Diego harbor and learn about its history while speeding through water.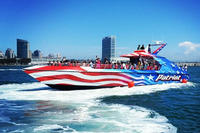 San Diego Bay Jet Boat Ride
Jet Boats & Speed Boats
Price $28.00
A boat ride on San Diego Bay is lovely, but an exhilarating ride on a dual-engine jet boat is an experience to remember. Zoom around the bay, enjoying views of the city skyline and Coronado Island and relishing the feel of the roaring wind. If that's not enough thrill, 360-degree spins add to the excitement. Choose from several departure times to suit your sightseeing schedule.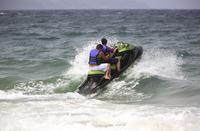 Guided Jet Ski Tour in San Diego
Jet Boats & Speed Boats
Price $349.00
Take the ride of your life on a guided jet ski tour in San Diego.  Cruise past Sea World as you enjoy the beautiful Mission Bay scenery, get a dolphin's perspective of the 200 ft.-tall cliffs of La Jolla and ride past historic navy vessels as you make your way out into San Diego's world-class bay.  Each small group tour includes a high-performance jet ski and life jacket and is lead by a local, knowledgeable guide.